Aretha Franklin's stature as a songwriter will never equal her monumental accomplishments as a singer. She didn't write many songs (at least that were recorded), but some of the ones she wrote are really good, and her recordings turned them into classics.
She couldn't have been better served by her musicians, as well as – in the production, engineering, and arranging departments – by Jerry Wexler, Tom Dowd, Arif Mardin, and Gene Paul. All in all she headed a dream team if there ever was one.
Two hits written by Aretha were released in 1968 and were written with her then-husband/manager, Ted White – 'Think', and 'Since You've Been Gone'.
Both recordings feature burning tracks recorded in Muscle Shoals, Alabama, with tremendously forceful backing from the rhythm section, The Dixie Flyers (interestingly, all Caucasians), joined and led by Aretha on piano. They were killing it (listen below).
Both songs are relatively simple (particularly 'Think') but they're dynamic and powerfully energetic. She was at the top of her form and her singing and (sometimes underrated) piano playing led the charge… as it always did.
(The remaining songs mentioned here were written solo by Aretha.)
The soulful 'Spirit In The Dark' (1970) was somewhere between gospel and blues (a sweet spot for her). This track was also cut in the South and is given a performance that really grooves (though on the original recording it's perhaps not as precise as the others mentioned here).
It was also recorded on Aretha's 'Live At The Fillmore West' album, considered one of the greatest live albums ever made. Many of her musicians at that concert also backed her up on these next two tracks.
It doesn't get any funkier than 'Rock Steady' (listen below). Aretha was playing with saxophonist King Curtis's band, New Yorkers, certainly one of the greatest rhythm sections ever assembled – Bernard Purdie (drums), Chuck Rainey (bass), Cornell Dupree (guitar), Richard Tee and Donny Hathaway (keyboards).
The song, except for the instrumental Bridge, vamps on one mighty chord, while Aretha sings:
Rock Steady
Let's call this song exactly what it is
It's a funky lowdown feelin'…
And it is, it is. Great example of the lyric being about what the music is about being what the track is about… you get my drift. Unified!
The final song I'm going to touch on was somewhat of a change of pace for Aretha as a songwriter – 'Day Dreaming' (1972). Utilizing most of the same musicians as on 'Rock Steady', it's a beautiful Latin-influenced groove; in a similar vein to some of her classic Burt Bacharach/Hal David covers.
These are damn good songs, boosted by world-class performances by all concerned… especially Aretha. She was the Queen! And, as a songwriter, at least a Princess.
Thanks for reading! Let me know your thoughts, additions, disagreements in the Comments section below: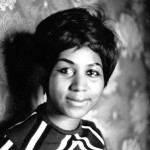 And please share on facebook etc. by clicking the tabs below the videos –