When writing a song it's practically impossible for me to tell if it's going to be a keeper or not.
Naturally I'm excited about the song idea or I wouldn't be spending the time developing it. But at some point I start to wonder… is this really any good? Am I just fooling myself? Do I even like this thing (forget about love)?
Unless I complete a song quickly (love those), it's almost inevitable that I'll go through this stage – the shoals. And this is where songwriting discipline becomes very valuable.
Unless I'm completely uninspired and am utterly convinced that 'this stinks!', I need to keep writing as if I'm just as excited as ever. Yes, I'm talking about faking it to some extent… also known as 'being a pro'.
I once heard being a professional defined as – I'm paraphrasing – "Doing something well that you love, even when you don't feel like it." (I think it was Julius Erving – Dr. J – who said it).
When I'm losing faith I have to remember, as pros do, that my disenchantment is usually just a passing phase.
I have songs I've written where I was was excited all the way through the writing… and they ended up in the trunk. And I have songs that were a slog to write that ended up as some of my best-received songs, ones I've recorded, and that I perform frequently.
And that's the point: Halfway through, I really can't be sure if a song is going to work out or not. I've got to continue to apply as much energy as I can to the writing whether I'm in the groove that day or not.
It's about pushing through the periods of ennui and discouragement, not about pretending all the time. If 'faking it' is all that's happening, it's a problem… maybe better to move on.
To me, it's just important to remember that when I'm writing, my job is to write… not evaluate and compare (that comes later). My job is to just make this thing I've got here the best song I can get it to be. Later I can worry about how it compares and fits in… or not.
Thanks for reading! Let me know your thoughts, additions, disagreements in the Comments section below: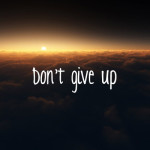 And please share on facebook etc. by clicking the tabs below –