Some songs take weeks, months, even years to write… and even then they might not be right (whatever that is). Even Bob Dylan, known as a fast writer, rewrote 'Tangled Up In Blue' and 'Mississippi', already great songs, over and over, through many years, trying to satisfy himself. He may still be rewriting them!
Other songs just come, miraculously, in half an hour, pretty much fully-formed. Sometimes these can even be among the first songs one writes. That's great, in a way. But it can lead to a mistaken impression that writing good songs always goes, or always should go, like that.
After all, Hank Williams said if a song took more than 20 minutes to write it wasn't worth writing. But none of us are Hank. And his times were simpler times.
Anyone who writes songs regularly knows that some songs come a lot harder than others. And that although we may remember the easy birth of the 'gift songs' with fondness, it's much more common to have to slug it out with at least some part of most songs.
I don't think there's any correlation between degree of difficulty in writing and the quality of the end product. Sometimes the easy ones are the lesser ones (not always) and sometimes the ones I slave over come to naught.
I just have to try to give each song what it tells me it needs… always with the hope that it will be one of my best but accepting that the end result is unknowable in advance.
(Occasionally I get what I think is such a strong idea, and fully enough formed, that I tell myself "Your job here is – just don't mess this up. Don't get tricky. Just stay on course and don't derail this train." But this is unusual. Sadly.)
I don't think I'd get the easy ones if I wasn't willing to labor over the more numerous hard ones. Not only do the tougher songs build craft and chops (and character), they also express that I'm willing to do what it takes to make a song as good as I can make it.
What it takes… often that's a slog. Less often, but blessedly, it's just sitting back and receiving, getting out of the way. If the channel is open, you never know what might come through.
Thanks for reading! Let me know your thoughts, additions, disagreements in the Comments section below: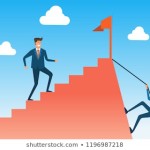 And please share on facebook etc. by clicking the tabs below –