I did a show about a month ago where I played some new songs of mine. One of them was even brand new… I'd written it in the previous week and decided to give it a try.
That's often a mistake. As a rule it's better to let something cool a little before I commit to performing or (particularly) recording it.
But I threw caution to the winds and did the 3 or 4 new songs. Overall, they came out pretty well. But they also seemed a bit different from past songs I've written.
Maybe I'm getting into some new territory? I seem to be writing less genre pieces and writing more songs that are… I don't know what. I'd like to think they're more original… but maybe they're just odd. Who knows?
That's not really my business. My business is to move forward and write some more songs. See where things go.
The weird thing is, I'm in one of those periods where I feel like I don't know how to write a song. I mean, in one way I know I do; I can look at the many songs I've written and recognize them as… songs… that I've written. But at the moment each new one feels like a tabula rasa… like I have to make the meal from scratch and there's no recipe. And I forgot how to cook!
I know this isn't necessarily a bad thing. I wrote the previous handful, which came out pretty well, in almost the same state of mind. But it is disconcerting.
Writing is mysterious that way. In one sense, as I write, craft is developed; I have more tools with which to solve or negotiate the various problems that arise. That is true. In another sense… every song is like the first song… they're bespoke, made to order. Some work-for-hire or specifically genre songs (which can be terrifically fun to write) are less like this – there's more of a road map.
But when I'm writing, will I ever get used to that "I don't know where the hell I am and what I'm doing" feeling? And does it matter?
Thanks for reading! Let me know your thoughts, additions, disagreements in the Comments section below: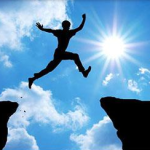 And please share on facebook etc. by clicking the tabs below –