Sometimes a songwriter is inspired – excited creatively and/or financially – to use a chunk of another song's chords, groove, melody, or just 'vibe' in  their own song. Or to tell the story in a song's lyric in their own way.
There's a great tradition of songwriters writing their own 'take' on another song. There's nothing wrong with it. Far from it – I'd bet that half (or more) of the songs you love were written this way.
I thought of this recently as I listened to Alicia Keys'  soulful 'If I Ain't Got You' (listen below). It doesn't sound like Goffin/King's 'A Natural Woman', but the structure and chords are very similar, as is its lyric theme. Though you'd never mistake one for the other, it could be her modern 'take' on 'Natural Woman'.
I have no idea if this was intentional on Alicia Keys' part, though it wouldn't surprise – or offend – me if it was.
(As powerful a singer and musician as Keys is, though, and as strong as this song is overall – and it is strong – she never approaches Gerry Goffin's craft as a lyricist.)
A friend of mine went to see John Sebastian (the songwriter and lead singer from the '60s band The Lovin' Spoonful) play recently, and Sebastian said that two of his biggest hits were directly 'inspired' by ("stolen from", as he told it) Motown songs – 'Heat Wave' turned into 'Do You Believe In Magic', and the quarter note feel of his 'Daydream' was taken from Motown smashes like 'Where Did Our Love Go'.
David Bowie was heavily inspired by James Brown on 'Fame'… but then Mr. Brown came right back and copied 'Fame; even more directly, on his 'Hot (I Need To Be Loved)' – listen below.
The Beatles turned their set closer, Little Richard's 'Long Tall Sally', into 'I'm Down'.
The Verse of The Red Hot Chili Peppers' 'Dani California' is eerily similar to Tom Petty's' Last Dance With Mary Jane' (which itself has a Verse melody and vocal that's extremely Dylan-esque).
The melody of the Pre-Chorus of 'The Greatest Love Of All' is practically identical to the Bridge melody of Gordon Lightfoot's 'If You Could Read My Mind'.
'Steal Away'… and 'What A Fool Believes'? 'Hello, I Love You' or 'Can't Explain'… and 'All Day And All Of The Night'? 'Bitch'… and 'Get Ready'?
And, to digress somewhat (it's too classic to leave out), John Fogerty, of Creedence Clearwater Revival, when he came out of self-imposed retirement and made a solo album, wrote a song called 'Old Man Down The Road'. He was sued by Fantasy Records, which owned his Creedence Clearwater Revival songs, for stealing 'Old Man' from Creedence's 'Run Through The Jungle'. Fogerty got sued for stealing his own song!
But we're not talking about plagiarism here. We're talking about influence. This is how a lot of songs get written… and this is how a lot of us songwriters learn to write songs – by learning, playing, and copying other people's songs.
And the more individuality we develop as writers (and the more we're willing to lean into that), the less our songs sound derivative. Even if they are.
Thanks for reading! Let me know your thoughts, additions, disagreements in the Comments section below: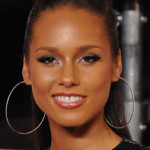 And please share on facebook etc. by clicking the tabs beneath the videos –